Draw, the Guildhall graphics editor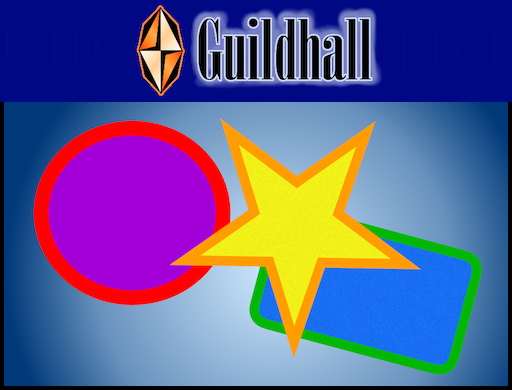 Once upon a time there was a vector graphics program called MacDraw, authored by Mark C, and it was quite cool. As I recall it came out about a year after Mac was introduced. Mark C, by the way, wrote the original paper that led to the concepts in the Albert graphics package, which in turn became the underlying foundation for Guildhall's graphics APIs.
In 1988 I had the good fortune to work in the vicinity of some folks working on a new version, MacDraw II, built from scratch so it could take advantage of the features of the first color Mac. Gerard S, Amy G, and Marjory K would bring their latest revision to me to see if I could crash it. It usually took about 5 minutes, because I was actually using it to draw things I wanted drawn, and always pushing the boundaries. The one version I couldn't crash was the Golden Master version. I used it for many years. I loved that little application. The subsequent versions released by Claris never seemed quite as good.
My goal for Guildhall's Draw is to recreate MacDraw II as much as possible. Since it will be based on Guildhall's graphics APIs it can take advantage of curves and transforms, but those shouldn't change the architecture much. Because it's just getting started, I don't have any interesting screen shots yet.
Next Steps