Filigree, a Guildhall works applet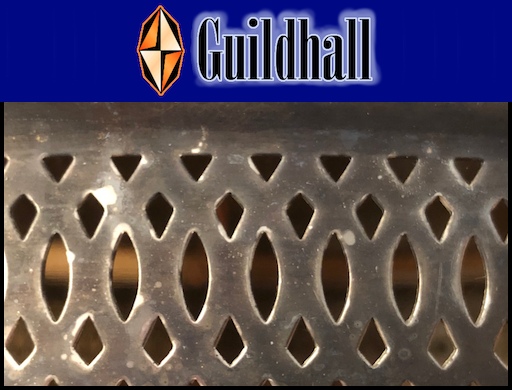 Who remembers when FileMaker wasn't a Claris product? Heck, who remembers Hypercard? I do.
Filigree is a Works applet, intended to have features somewhere between an early version of FileMaker and the original HyperCard. While I have done almost no work on Filigree directly, a lot of its functionality will be inherited from other applets. For example, the vector graphics engine of Draw and the image editing engine of Paint will be needed to create Filigree layouts. The "parcel" feature of Guildhall's archive file system was added with Filigree in mind (a Filigree data file will actually be a parcel containing individual data files for each record, plus other information such as layouts and scripts). A lot of the controls to create Hypercard style navigation are already used by Tome, and a fair amount of the editing fields will be co-developed with Gamer in mind. And while the scripting aspects of FileMaker might seem like a big project, in fact Codex is already a functional scripting system within Guildhall and it can be tailored to access custom APIs in any particular applet. So a lot of the pieces are already in place, and the rest are on the horizon. When the time is right, Filigree will come alive.
Next Steps
Advance the tools in common with other applets.